What to Say When Writing a Letter to a Judge
Published Dec 6, 2021
If you're in a legal battle, writing a letter to a judge may help you or someone you know gets a more favorable decision. This is especially true if what you have to say is of material importance to the case. But of course, this will depend on how you express it in your letter.
When making a decision, the judge may sometimes consider information that's not presented during the hearing. This is where writing them a letter will help. It will not necessarily affect their decision on whether a defendant is guilty or not. That's the job of the defendant's attorney. But it can help secure a more lenient sentence. Or a harsher punishment for the defendant if you're the victim.
So if you're planning to write a letter to a judge for you or someone you know, here's what you need to know.
When Should You Write a Letter to a Judge?
Though writing to the judge may help your case, it's not always recommended. In fact, it's legally prohibited in some instances.
According to the Judicial Code of Conduct, a judge should not consider "ex-parte communications" unless:
it's allowed by the law

when the circumstances require it for scheduling, administrative, and emergency purposes

it's consented by both parties
This means that writing a letter to a judge may not work all the time. If you're the defendant yourself, it may even result in a harsher punishment. Not to mention that there's a good chance your letter won't even reach the judge's desk.
In general, people can only write letters to a judge if they're making:
a request for leniency

a character reference

a victim impact statement
That said, before writing a letter to the judge, make sure to consult with your attorney first. They know the circumstance of your case better so they should know whether writing to the judge is a good idea or not.
Before Writing the Letter
The first thing you need to remember when writing a letter to a judge is that they are not your friend. As such, you can't just write to them like you would with a friend. For your letter to be effective, it must be written in a formal tone and format.
So before writing that letter, here are some things you need to keep in mind:
1. Make sure you use a clean sheet of paper.
Since it's a formal letter, it should be typewritten or printed on a clean piece of paper. If you have a letterhead, then much better. The standard paper size for these types of letters is 8.5×11 inches.
If you don't have a typewriter or a printer, you can also send a handwritten letter. Just make sure your handwriting is legible and there are no erasures.
2. Research proper letter formats.
Formal business letters follow a specific format. So before writing your letter, research the formats beforehand especially if you're sending a handwritten one.
3. Use black ink.
This goes without saying. Whether you're writing the letter by hand or printing it from your PC, always use black ink on white paper. It doesn't only make your letter look clean and neat, it also makes it more business-like.
4. Research the judge's complete name and court address.
Remember that you're writing this letter to "court" the judge. That's why butchering their name would be the last thing you'll want to do.
There are several ways to know the complete name of the judge assigned to your case. You can ask your attorney or search the web. Most US courts also have their own websites and some of them list the judges' names.
How to Write a Letter to a Judge
1. Date the Letter
Obviously, your letter needs to have a date. In most business letter formats, this is usually placed in the upper left part of the paper. Spell out the month, date, and year. Don't use abbreviations or numbers in lieu of the month.

2. Write the Judge's Correct Information
Remember that judge's name and address I told you to research beforehand? This is where you will use it.
Two lines below the date, write "Honorable" followed by the judge's full name. Below that, write their designation, then the name of the court, and its address. This can include the street, city, state, and zip code.
3. Use Proper Salutation
After writing the judge's information comes the salutation. People often take salutations for granted but this is what actually sets the tone of your letter.
You can use "Dear Judge" followed by the judge's last name. Or even a simple "Your Honor"  will do.
4. Write Your Message
Next comes the body of your letter. This is where you will write your message to the judge and the most important part of your letter. What you write here will play a huge role in the effectiveness of your letter. Like most of the elements in your letter, this should be left justified.
5. Sign Your Letter
Once you've said everything you want to say to the judge, you need to cap it off with a complimentary close. The most common ones are:
Sincerely

Sincerely yours

Most sincerely

Thank you

Yours truly
What to Say in Your Letter
As mentioned, the body of your letter plays a huge role in achieving your letter's end goal. This is why it's important to carefully consider what you write. Here are a few tips on what to say in your letter:
1. Start your letter by your introducing yourself and stating your intention.
In the first paragraph of your letter, mention your name, profession, and any other identifying information that's relevant to the case. Don't be modest about your credentials especially if you are a respected member of your community. It will help establish your credibility which is a huge plus particularly when you're vouching for someone's character.
After introducing yourself, state the reason why you're writing. Remember to state your intention clearly.
If you're writing to ask for leniency, tell them that. Or if your letter is to vouch for the character of a person, write that down. This is important because it will tell the judge exactly what to expect with the rest of your letter.
Don't forget to mention the name of the defendant or the circumstances of the case along with the date of the hearing. Judges handle many cases at any given time so giving them names and other information would help them identify which case you're referring to.
2. Explain your relationship with the defendant.
This is especially important if you're requesting leniency or vouching for someone's character. Tell the judge how you got to know the defendant, how long you've known them, and any other information that will help the judge determine the type of relationship you have.
If you're writing for yourself, tell the judge your circumstances that can help them understand your situation better. Indicate that you understand the charge/s filed against you.
3. Write Your Plea or Statement of Support
The third paragraph is where you write your plea or statement of support if you're writing to the judge on behalf of someone.
If you're writing a leniency plea for yourself, affirm that you understand the wrong you have done. Tell the judge that you sincerely regret your actions. If this is your first offense and it's a simple misdemeanor, it won't hurt to mention that too. If necessary, tell the judge that you are willing to undergo probation and rehabilitation.
To write a statement of support for someone else, start by telling the judge what you know about the case. If the descendant has admitted about their crime to you, write about it too. The judge may see it as a sign that they're really regretting what they did. Or if you plan to help the defendant after the case, you can write about it too.
Don't forget to include a statement about the defendant's character. Highlight their positive traits. Share personal stories that illustrate their good side and the kind of person they are. Tell the judge how they regularly volunteer in community activities or help their neighbors in need.
This is also the part where you tell the judge the impact of incarceration on the defendant's family. If the defendant is a breadwinner, discuss how the loss of income can devastate the family and how it would affect the children (if they have any). Or if the defendant owns a business, describe how it would affect their employees.
4. Add Any Other Helpful Information
If you know of any other information that you think will help your case, write about it too. For instance, you can describe how the defendant acted with humility all throughout the duration of the case.
5. Avoid Improper Remarks
This goes without saying. Remember that you are making a plea to the judge. So you should avoid making any disparaging remarks or any negative comments about the jury, the parties of the case, or the judicial system. Instead, focus on the positive traits of the defendant. Or if you're writing for yourself, focus on convincing the judge that you're regretting your actions.
Sample Letter to a Judge
Now that you know how to write a letter to a judge, here are some sample letters you can use as inspiration:
Pleading for Leniency
[Date]
Honorable [Name of Judge]
[Court Address]
Your Honor,
My name is John Smith and I am a student at the University of Southern Florida. I am writing with regards to the assault charges filed against my person.
I have always been a good student and have consistently high grades. Last year, I was even at the top of our class. I have always worked hard to achieve my dream of becoming a famous engineer and make my family proud. 
I admit that what I did was wrong and in my state of inebriation, I made poor choices that have affected several people. I strongly regret what I did and I can assure you that, from now on, I will do my best to make better choices and strive to become a better person overall.
I am ready to take whatever punishment you deem necessary. But as you understand, I am a student. If I will be sentenced to jail for a long time, it will be a huge loss in my studies and I won't be able to fulflll my dreams. Thus, I humbly request you to show leniency towards me.
Sincerely,
John Smith
Providing Character Reference
[Date]
Honorable [Name of Judge]
[Court Address]
Your Honor,
I am John Smith, a manager at Frozen Goods, Inc. I am writing to you to request for leniency on behalf of John Doe, who was convicted of Basic Assault on February 2 and will be sentenced on April 2. I have been his co-worker and friend for the past five years at Frozen Goods, Inc.
I appreciate your fairness throughout the trial and understand he was fairly convicted of Basic Assault. I would like to mention that even though he provoked the fight, it was highly unusual of him as he is not a violent person. In the five years I've known him, that was the first time I saw him physically hurt someone. The circumstances of his life at that time were very stressful, which pushed him to lash out.
John Doe is the sole provider for his younger brother and sister since their parents died in a car crash four years ago. His sister became seriously ill with cancer and required hospitalization. He has health insurance at work, but it was not enough to cover all of her medical expenses. Needless to say, he was also terrified for her life. Since his arrest, several local people have joined to give the help she needed, which shows he is loved and well-respected in the community.
He sincerely regrets his actions and vows never to repeat them. I believe him because I know him well and humbly request a lenient sentence as time in jail will put his family in severe financial difficulty. Thank you for taking the time to read my letter.
Sincerely,
John Smith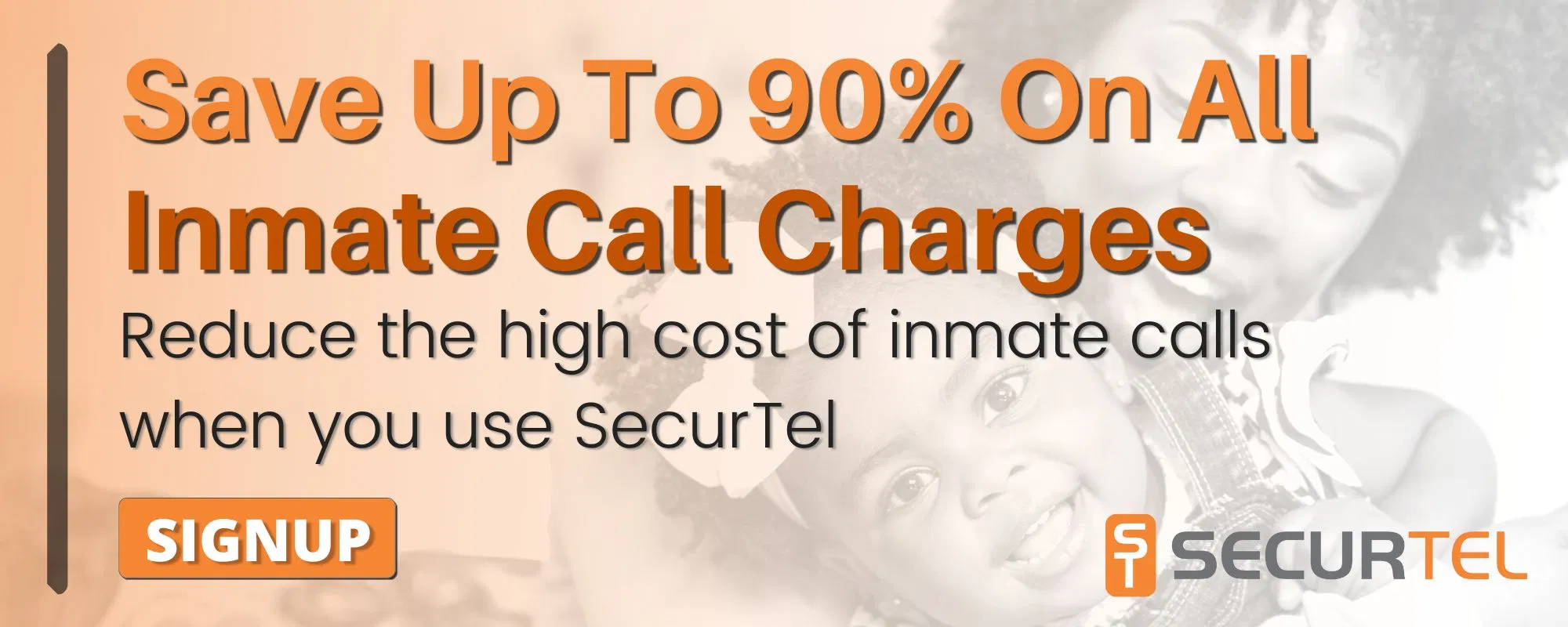 Save 90% Per Minute On Jail Calls With Us
US prisons charge lots of money per minute for long distance inmate calls. The loved ones of inmates are left to pay this bill. For a ten minute phone call you may find yourself paying over one hundred dollars. With SecurTel, you can reduce this charge to a fraction of the cost and only pay the local calling rate. Make calls from across the US or internationally for the local rate and help your family stay connected during a difficult time. Learn more about how to sign up for inmate calls here.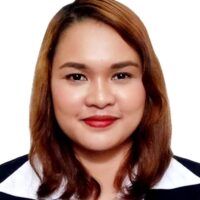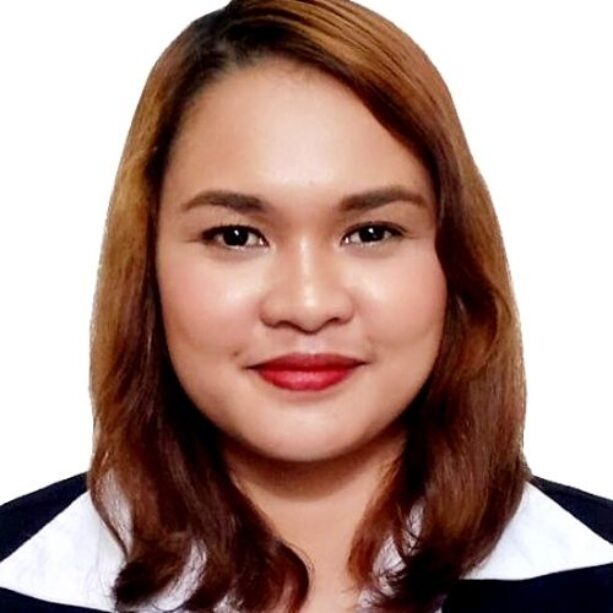 About The Author
Judy Ponio is the lead writer for the SecurTel blog. Her passion for true crime stories and criminal justice has fueled her work and inspired millions of readers around the world.