How to Accept Calls From Jail for Free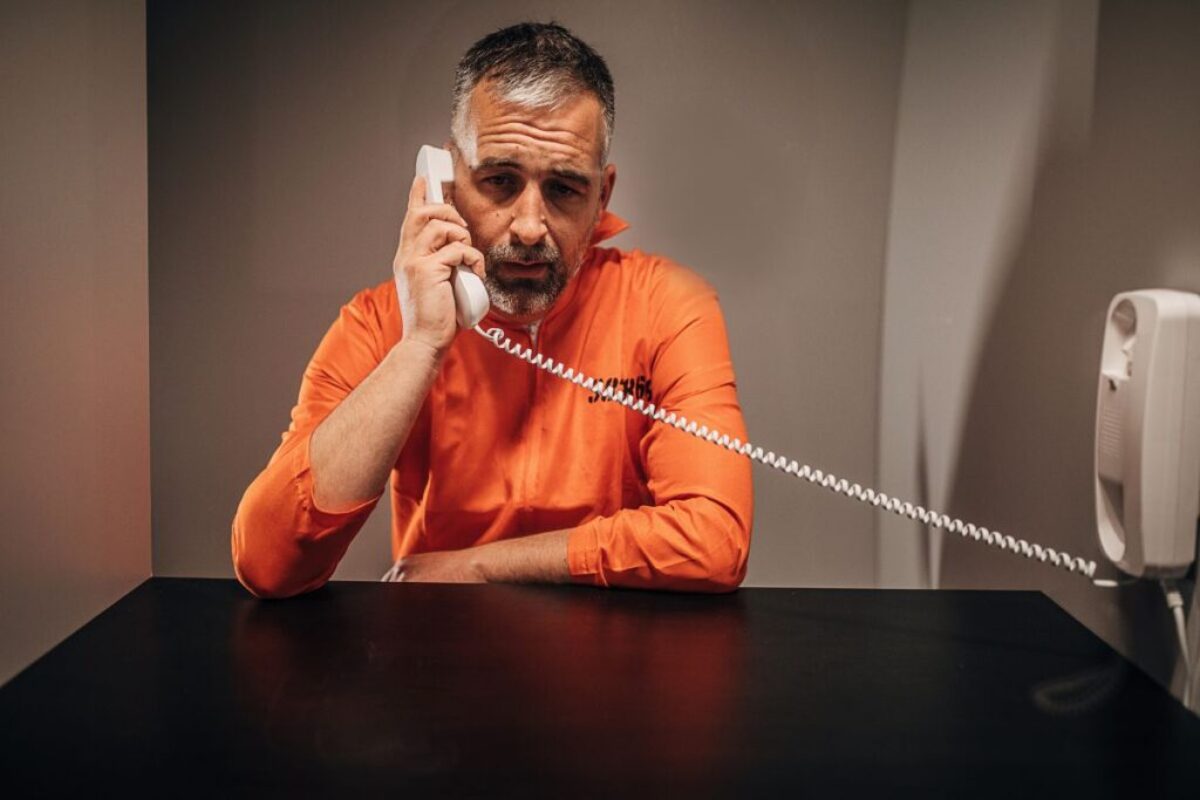 Published Sept. 4, 2022
It's not exactly a secret that jail calls can be expensive. For some, a few minutes of calls can cost more than they earn in a day. It's no wonder then that many people are wondering if they can accept calls from jail for free.
Yes, it's possible to accept calls from jail for free. In fact, most calls originating from jail won't cost you anything. Those minutes will be charged against the inmate's phone call account. The only time you'll be paying for accepting a call from jail is if it's a collect call.
But before we can talk about how to accept calls from jail for free, you first need to understand how prison calls work.
How Jail Calls Work
The first thing you need to remember about jail calls is you cannot call an inmate. Only they can call you. In certain instances, the warden may make an exception but this is rather rare.
Every facility has different rules when it comes to making outgoing calls. But every inmate has the right to make phone calls to certain people unless they're revoked.
In federal prisons, inmates are allowed up to 300 minutes of calls every month. This resets on a certain date and any unused phone calls after that date will be revoked. In state prisons and county jails, the time limit can vary.
That said, inmates can't just call anyone they want. They can only place an outgoing call to someone in their approved contact list. So if your number isn't on an inmate's contact list, you won't be able to receive any calls from them.
Most facilities have contracts with private companies to provide jail-calling services to inmates. Each inmate will be assigned a jail call account. To make a call, it needs to be topped up either by someone from outside the prison or by the inmate themselves. In some prisons, the jail call account is connected with the inmate's commissary account.
If the account is not topped up, they may still make an outgoing collect call. But if you don't want to receive collect calls from jail, you can also opt to block collect calls from your phone.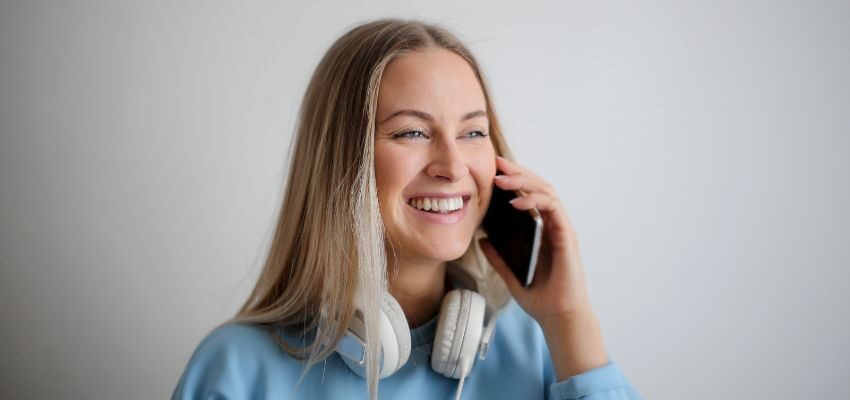 How to Accept Calls From Jail for Free
As mentioned, most calls originating from prison will be charged to the inmate's jail call account. As such, you won't be paying anything if you accept these calls. The only thing you need to avoid is accepting a collect call.
With that, here are some of the steps you can take to accept calls from jail for free.
1. Block collect calls on your phone.
Unfortunately, there's no way to avoid paying for a collect call. Once you accept these types of calls, they will automatically be charged to your account.
Fortunately, you can block collect calls from jail on your phone. You can do this by either calling your mobile service provider or the jail call service provider.
In general, wireless devices like mobile phones cannot receive collect calls, especially prepaid accounts. So if you have a prepaid account, you need not worry about getting a collect call from jail.
In most cases, you'll also receive a prompt that you're about to receive a collect call before the call will be connected. If you don't want to pay for that jail call, just follow the operator's instructions on how to cancel the call.
2. Sign up for VoIP phone services
Most VoIP phone services do not allow collect calls. But there are ways to receive jail calls using VoIP phones. As such, it's a good option if you don't want to pay for calls from jail.
Note, however, that VoIP phone services are essentially call forwarding services. Some facilities, especially federal prisons have very strict policies on call forwarding. If caught doing so, it may lead to the revocation of the inmate's calling privileges.
3. Tell the inmate you don't want to receive collect calls
If blocking collect calls on your phone or signing up for VoIP services isn't an option, you can also tell the inmate that you don't want to receive collect calls from prison. Instead, they can call you using their prepaid jail calling account. They may not agree to it but it's still worth a shot.
How to Reduce Jail Call Cost
While there are limited options on how to accept calls from jail for free, there are effective ways to lessen the cost of jail calls.
One of them is signing for jail calling services like Securtel. You see, one of the factors that make jail calls so expensive is most of the time, the prison facility is located out of state. Interstate calls count as long-distance calls. Or if you're in another country, it would be charged as an international call. Needless to say, long-distance and international calls can be very expensive.
To reduce jail call costs, we will give you a local number that the inmate can use to call you. This will help you avoid long-distance and international call charges. For a one-time charge of only $45.98, you can use that local number for 90 days. Imagine just how much you can save on jail calls within that time frame.
Aside from the upfront cost, you won't have to pay anything. So you're not only able to accept jail calls for free, but you also help the inmate save on jail call costs.
(Related: How To Call An Inmate Back?)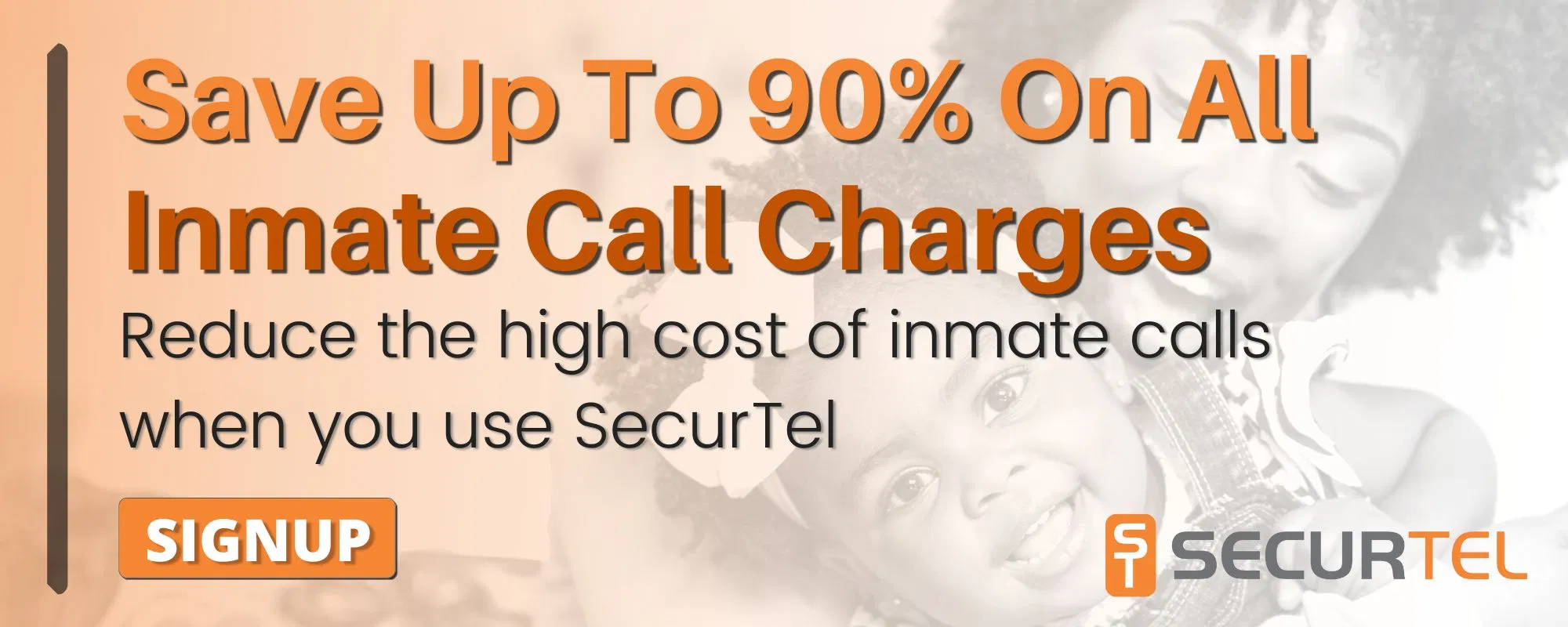 Save 90% Per Minute On Jail Calls With Us
US prisons charge lots of money per minute for long distance inmate calls. The loved ones of inmates are left to pay this bill. For a ten minute phone call you may find yourself paying over one hundred dollars. With SecurTel, you can reduce this charge to a fraction of the cost and only pay the local calling rate. Make calls from across the US or internationally for the local rate and help your family stay connected during a difficult time. Learn more about how to sign up for inmate calls here.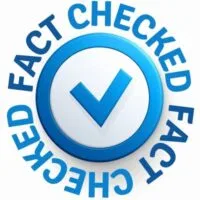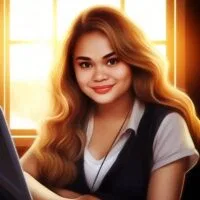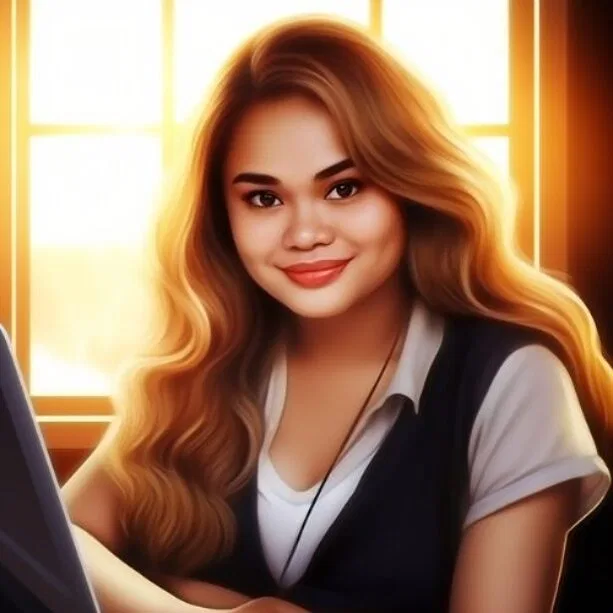 About The Author
Judy Ponio is the lead writer for the SecurTel blog. Her passion for true crime stories and criminal justice has fueled her work and inspired millions of readers around the world.