What You Need To Know About Drug Trafficking Charges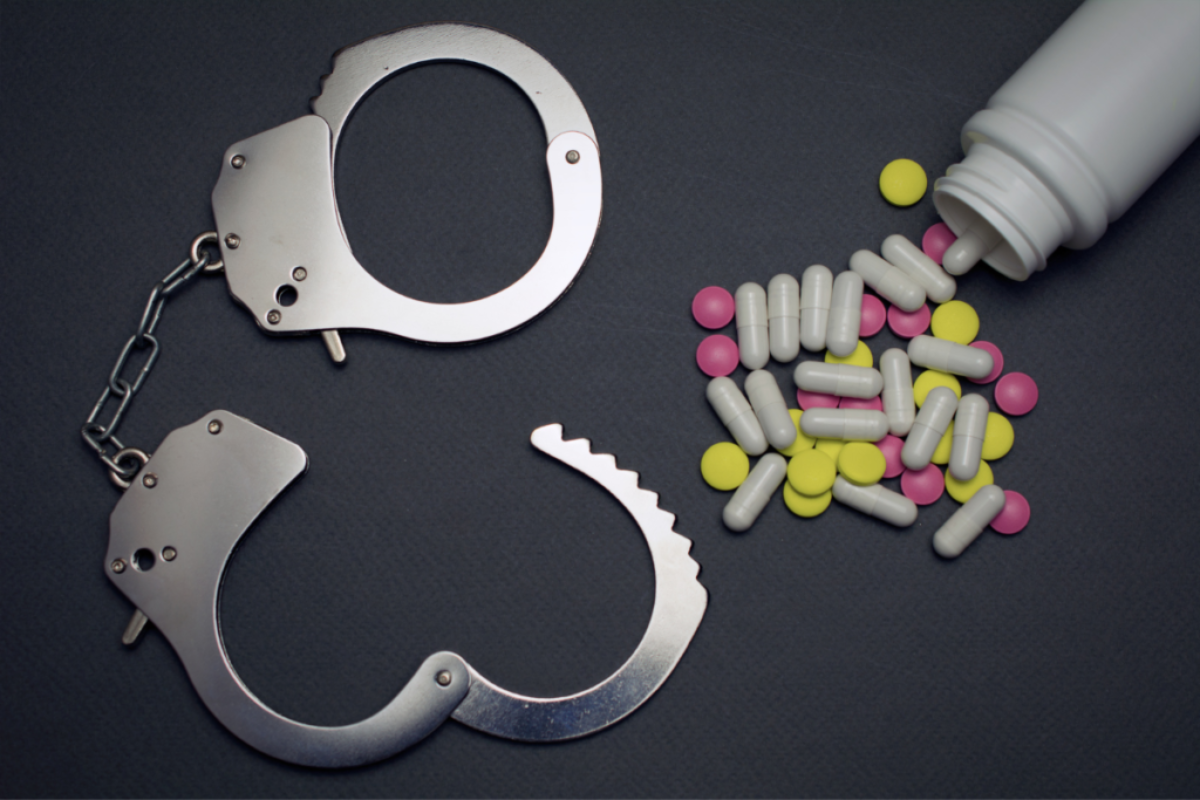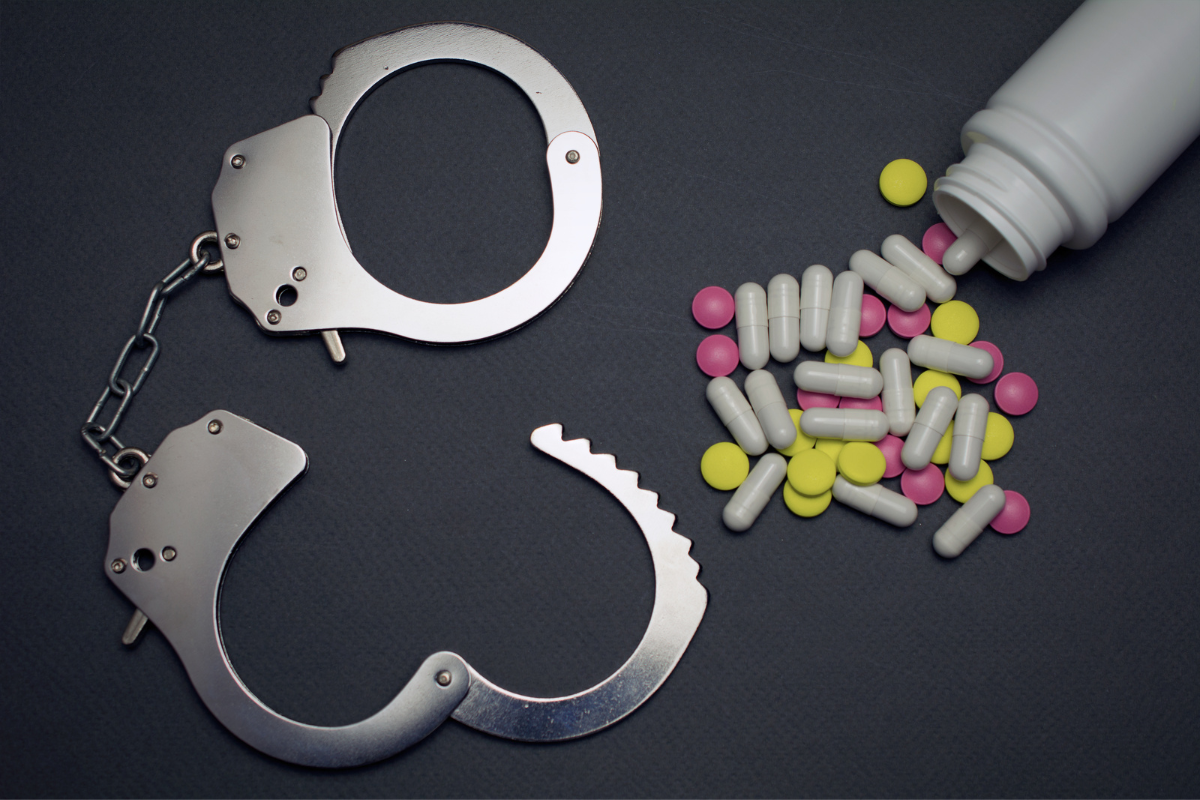 Published December 5, 2022
It's common knowledge that being involved in drugs is bad news. It can lead to all sorts of criminal charges, drug possession being the most common. Beating drug possession charges is manageable. However, if you or anyone you know is charged with drug trafficking, it's a different story.
What Is Drug Trafficking?
Drug trafficking is an act of cultivating, manufacturing, and distributing or selling unlawful substances subject to drug prohibition laws. These include cocaine and heroin, among many things.
Though that's the definition dictionaries would give you, it's not an accurate representation of drug trafficking charges. An individual can still get charged with the crime even if they don't manufacture, much less cultivate, the substance. In other words, it takes less than the actual drug trafficking definition to be convicted.
In fact, in most states, if the investigation can prove that the defendant did indeed transport, import, or sell drugs, it's typically enough to convict them of drug trafficking. However, there are two conditions.
The person must have done it voluntarily or knowingly.

The amount of drugs that the person possesses exceeds a certain amount.
The first one is a standard condition among all states.
The second, however, may have different variations from state to state.
What Amount of Drugs Is Considered Trafficking?
The court uses a specific threshold to identify a case of drug trafficking. That threshold may vary not only according to the state or region but also to the type of drug or substance in question.
For your reference, here are the usual threshold for three different narcotic substances:
50 kilograms of marijuana

100 grams of heroin

500 grams of cocaine
This essentially means if a person is found to only possess 40 kilograms of marijuana, they're likely only going to be convicted of drug possession. The same will happen if they possess less than 100 grams of heroin or 500 grams of cocaine. Again, these thresholds will vary according to the state.
Other drugs and substances that may get someone convicted of drug trafficking include:
Methamphetamine

Oxycodone

Crack
What Is the Sentence for Drug Trafficking?
If you or a loved one was convicted of drug trafficking, you're looking at potentially five years to a lifetime in prison and fines of up to $500,000 million. Keep in mind that this is just the general range.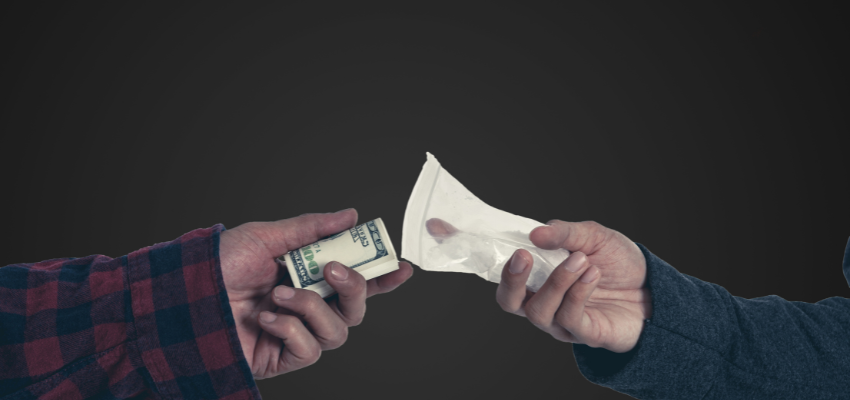 The sentence is on a case-by-case basis and may vary according to several factors.
The following section should cover that in greater detail.
Factors That Affect the Sentence for Drug Trafficking Charges
The court would typically look at four factors when determining the sentence for a drug trafficking case. In this section, we'll take an in-depth look at each of these factors and how exactly they affect the sentence.
1. Type of Drug
Marijuana is what most people think of when they hear about drug trafficking. However, there are other types of drugs and substances that can be illegally trafficked. Below are some examples:
Heroin

Cocaine

Crack

Oxycodone

Methamphetamine

Lysergic acid diethylamide (LSD)

Phencyclidine (PCP)
In the context of law, each of these drugs belongs to a specific category, also known as schedules. There are five schedules at most, from Schedule I to Schedule V, arranged according to severity.
Schedule I drugs have a high potential for abuse, while Schedule V drugs have a low potential for abuse. The sentence for trafficking Schedule I drugs is more severe than that for trafficking Schedule V drugs.
Examples of Schedule I drugs include:
Heroin

Lysergic acid diethylamide (LSD)

Marijuana
EXAMPLE: A person was caught distributing 500 grams of marijuana. Since marijuana is a Schedule I drug, the sentence must be severe, with fines of up to millions of dollars and 5 to 40 years in prison.
If that person was instead trafficking 100 kilograms of Lomotil, the sentence would be less severe since Lomotil is a Schedule V drug. Fines won't exceed $100,000, and prison time won't be longer than a year.
2. Amount of Drugs
In addition to the category or Scheduling of the drug being trafficked, the court may also consider the amount of drugs the person possesses. They typically measure by the gram, though that may vary.
Nevertheless, obviously, the greater the amount, the more severe the sentence would be for the charge.
EXAMPLE: A dealer was caught trafficking 500 grams of cocaine. Since 500 grams is the minimum amount a person can be charged for drug trafficking, the sentence would not be as severe. The offender is looking at 5 to 40 years in prison and up to $5 million dollars in fines or reparations.
If instead of 500 grams, the dealer was caught trafficking 5 kilograms of cocaine, the sentence would be more severe. They're looking at ten years up to a lifetime in prison and up to $10 million dollars in fines.
3. Number of Offense/s
It also matters whether the offender has been in a similar case before. If they have, then the sentence would be more severe. To illustrate further, let's take a look at a specific case of drug trafficking.
EXAMPLE: A drug dealer was caught trafficking 500 grams of cocaine. This was the offender's first offense. So, the offender can be imprisoned for 5 to 40 years and $5 million dollars in fines.
If the court instead found that this is the offender's second (or more) offense, the offender would have to spend at least ten years or a lifetime in prison and $8 million dollars in fines.
4. Repercussion/s
If an unfortunate incident occurred as a result of drug trafficking activity, like death or serious injury, for example, then the sentence may get even heavier.
EXAMPLE: A drug dealer was caught trafficking 500 grams of cocaine. The drug trafficking activity hasn't affected anyone yet. So, the offender can be imprisoned for 5 to 40 years.
If the court found any evidence that the drug trafficking activity resulted in an overdose or influenced a user to injure or kill someone, the sentence can lead to 20 years or a lifetime in prison.
The sentence ultimately depends on the case.
How To Beat a Drug Trafficking Charge
If you or a loved one was falsely accused of drug trafficking, the best way to beat it is to hire a knowledgeable defense attorney. By now, you must already understand that one cannot simply accuse another person of drug trafficking. Evidence is paramount, and if there's a lack of evidence, winning the case should be easy if you have an attorney.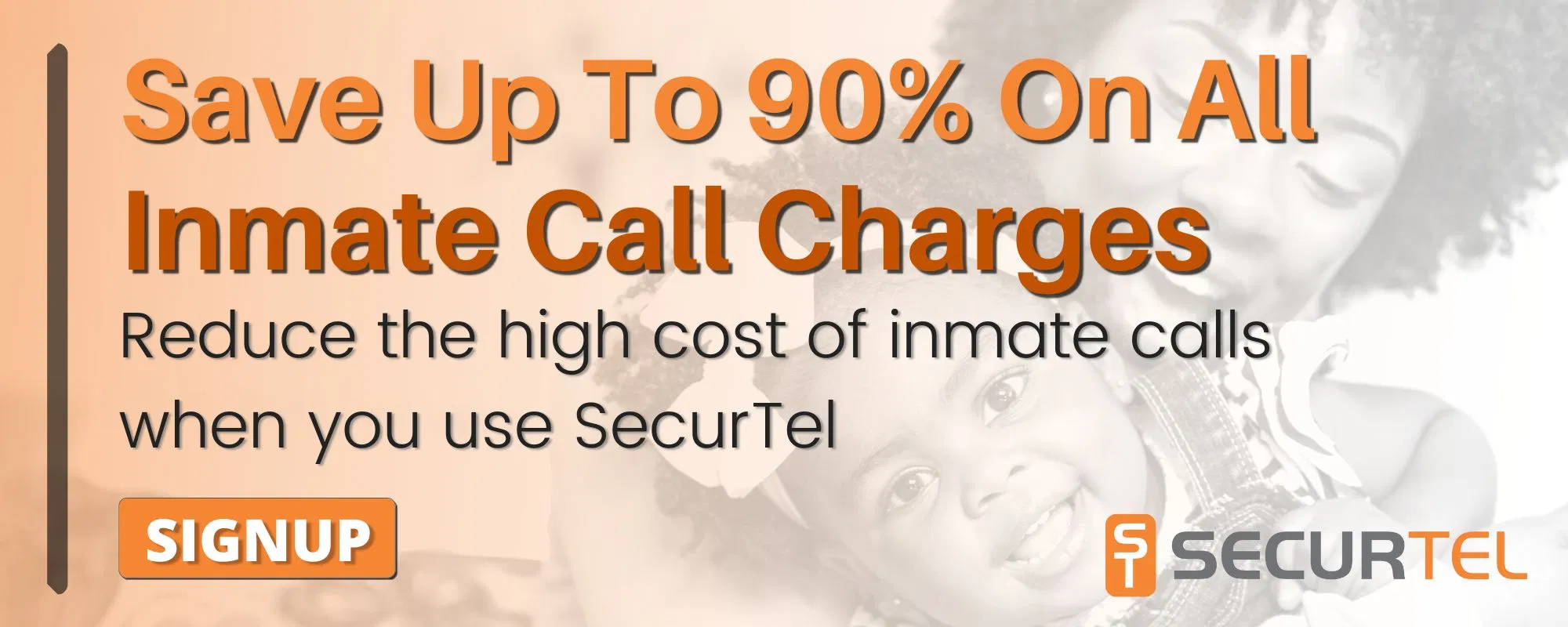 Save 90% Per Minute On Jail Calls With Us
US prisons charge lots of money per minute for long distance inmate calls. The loved ones of inmates are left to pay this bill. For a ten minute phone call you may find yourself paying over one hundred dollars. With SecurTel, you can reduce this charge to a fraction of the cost and only pay the local calling rate. Make calls from across the US or internationally for the local rate and help your family stay connected during a difficult time. Learn more about how to sign up for inmate calls here.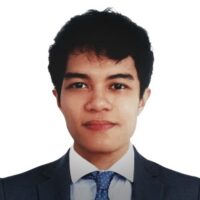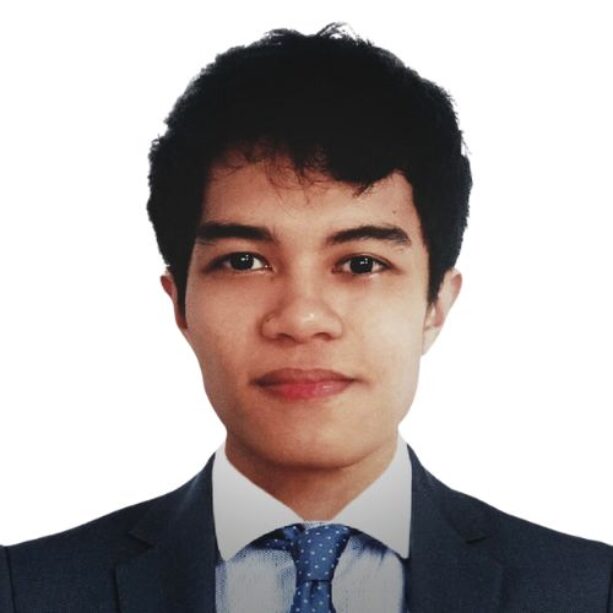 About The Author
Lenard Arceo is an experienced writer who enjoys coding software when not working. He has been blogging for a number of renowned publications for years. His commitment to writing facts based content has allowed him to help his readers uncover the truth and render justice in their lives.