The Top 13 Nicest Prisons In The World For Inmates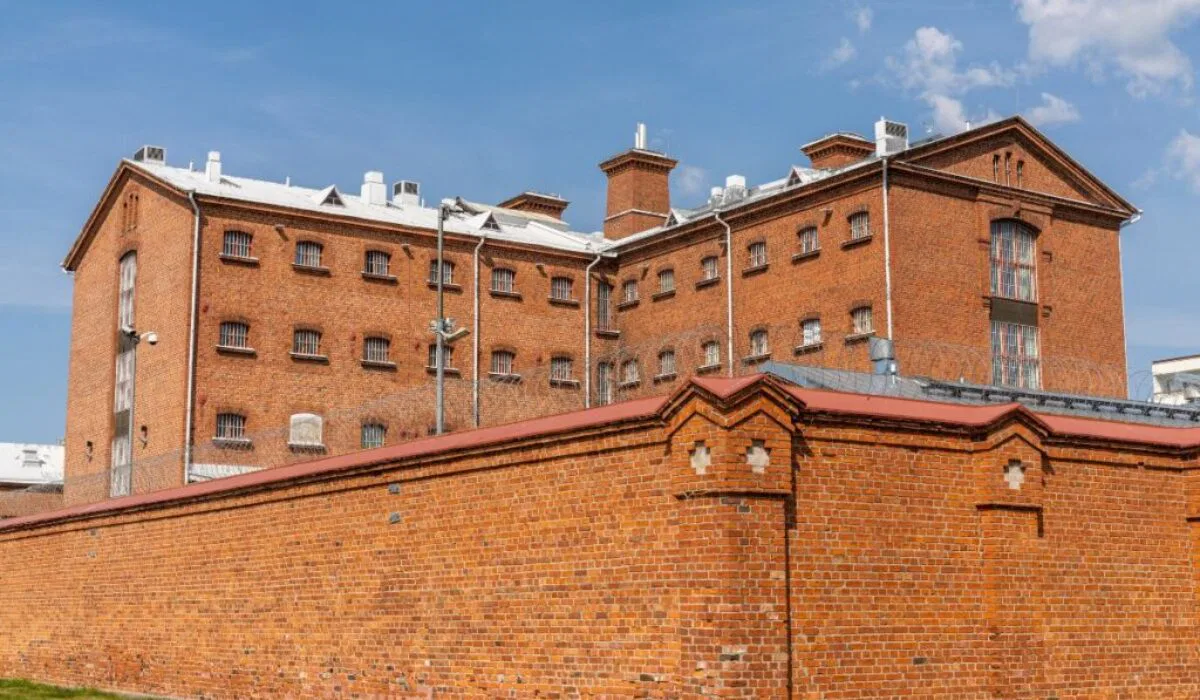 Published Sept. 21, 2023
For the most part, prisons are horrible places to be in. Aside from being dangerous, they're also generally sad. Having to deal with bad living conditions, indignity, and inedible food is part of the daily life of most of the world's inmates.
With that being said, not all prisons are decrepit places. Some of them have even been called luxurious. Although I would not go as far as to make the same statement, some prisons don't seem all that bad. 
For one, they house inmates in decent quarters and primarily focus on their reintegration back into society through educational programs. In this article, we'll discuss the 13 nicest prisons in the world and why they are dubbed as such.
The Best Prisons In The World
Be prepared, as the entries on this list will surprise you. With that said, almost all of the prisons we'll be talking about are located in countries that focus on rehabilitation rather than punishment. However, there's one prison that stands out because of several factors you'll learn about below:
1. Bastoy Prison – Norway
Bastoy Prison was once called the "Devil's Island" for good reason. It was initially Norway's go-to facility for male youths who committed various crimes. 
In the recent past, the concept of prison reform was still in its infancy. As a result, many human rights atrocities were committed there until word of the happenings on the island got out. From then on, the Norwegian government turned the facility into one of the best jails in the world.
People who are sentenced to Bastoy have a relatively easy life. Each has access to various educational, vocational, and recreational programs.
Located on an island, Bastoy Prison offers a unique natural environment. This promotes a sense of tranquility and well-being. Inmates have access to outdoor spaces, including forests and beaches. All of these can contribute to their mental and emotional well-being.                                 
2. HMP Addiewell – Scotland
The United Kingdom has many prisons; however, the best one has got to be HMP Addiewell in Scotland. Interestingly, the facility has officially been dubbed a "learning prison"; thus, each inmate is allotted 40 hours a week of skill acquisition for rehabilitation's sake.
Violence in HMP Addiewell is nonexistent. Furthermore, inmates there are placed in cells with colorful walls, and there's a lot of natural sunlight. As such, many who've served time inside the prison's walls have stated that staying there is like staying in a university dorm.
The staff at HMP Addiewell plays a crucial role in creating a positive and rehabilitative atmosphere. They are trained to guide, support, and encourage the inmates. They help them navigate their paths toward rehabilitation. 
Lastly, when not working or engaging in learning programs, the inmates of HMP Addiewell have access to many recreational activities. For example, they can watch television, listen to music, exercise, or partake in various sporting activities with their fellow inmates.
3. Otago Corrections Facility – New Zealand
Any conversation about the best prisons in the world would be incomplete without mentioning New Zealand's Otago Corrections Facility. The reason is that even if the prison remains strict with security, it does focus heavily on rehabilitating its inmates.

Otago Corrections Facility is committed to continuous improvement and innovation in its practices. They actively seek partnerships with organizations to provide graphic design training. This demonstrates a dedication to expanding the opportunities available to inmates. It is also an exploration of new approaches to rehabilitation. 
The facility has decent inmate housing like the other facilities on this list. Also, it doesn't have a history of violence, meaning it's very safe to be housed there.
One final thing I'd like to mention is that Otago Corrections Facility offers many classes. Inmates can engage in everything from dairy farming to light engineering, meaning they'll get bored during the day as they'll have something to keep them occupied.
4. Justice Center Leoben – Austria
Tucked away somewhere in the alpine country of Austria is Justice Center Leoben – a place many say is the nicest prison in the world. Some have even claimed the prison is akin to a hotel.
The staff at Justice Center Leoben are known for their professionalism and commitment to inmate well-being. They provide guidance, support, and counseling. These help inmates address their underlying issues and positively change their lives. 
All inmates in Justice Center Leoben have committed non-violent crimes. Due to that, they are treated exceptionally well. Every inmate lives in a one-person cell with a bathroom, kitchenette, and television. In addition, all of these cells are lit with natural sunlight.
Of course, Justice Center Leoben offers a plethora of recreational activities. For instance, the facility has a gym, basketball court, and outdoor area for general recreation. Besides that, all inmates can access decent meals, which are unavailable in many of the world's prisons. 
5. Aranjuez Prison – Spain
When people get incarcerated, they're often separated from their families. Because of that, their children spend their formative years without the guidance provided by their father or mother.
The Aranjuez Prison in Spain was established to alleviate this problem. It allows kids until they are 5 to live with their moms and dads while they're in prison. As such, the children won't have to deal with the issues of growing up in a broken family.
As you might've guessed, Arjuanez Prison only houses non-violent offenders. Furthermore, it is also equipped with many child-friendly facilities and amenities like cribs and a playroom.
6. Champ-Dollon Prison – Switzerland
Switzerland is a country that's famed for its liberality and progressiveness. Thus, it's natural that the country is home to one of the best prisons in the world.
Champ-Dollon Prison fosters collaboration among various stakeholders. This includes prison staff, social workers, psychologists, and external organizations. This multidisciplinary approach ensures that inmates receive the comprehensive support that they need. This will promote their rehabilitation and reduce the likelihood of reoffending. 
It was once notoriously overcrowded. This changed when the Swiss authorities decided to take prison rehabilitation rather than punishment more seriously.
Since then, the facility has been completely remodeled. It now boasts some of the best prison cells in the world. Furthermore, its inmates live comfortably in complete safety.
7. JVA Fuhlsbuettel Prison – Germany
JVA Fuhlsbuettel Prison near Hamburg is where those with long sentences are brought to. In this aspect, it differs from most prisons, which house non-violent inmates with short sentences.     
Those serving time in JVA Fuhlsbuettel Prison should consider themselves lucky as the facility is among the best prisons in the world. Its cells have private shower facilities, lots of space, and natural light. Meanwhile, the prison has a range of terrific amenities, including a recreation room and laundry machines.
Another thing about JVA Fuhlsbuettel Prison is that it has a ton of educational and vocational programs. If anything, this shouldn't be surprising, given that the facility prioritizes rehabilitation.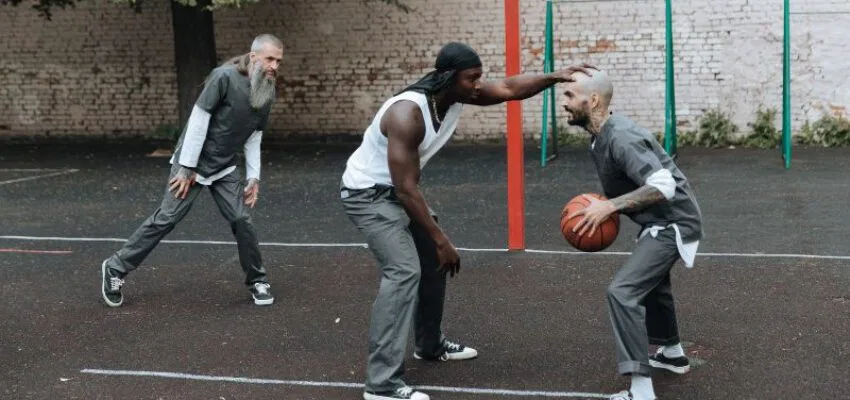 8. Suomenlinna Prison – Finland
Suomenlinna Prison is yet another prison on this list on an island. What makes it unique is that it's one of the world's few open prisons where inmates aren't fenced, so they won't be able to escape. Furthermore, the facility has very few guards to maintain order.
The inmates of Suomenlinna Prison live in communal buildings. Each room has a shower, television, and several other amenities.
Life inside Suomenlinna Prison isn't all about rest and recreation, as inmates also have to do various jobs. For example, they can engage in carpentry within the island.
Inmates here have the opportunity to engage in various vocational training programs. This includes carpentry and other skilled trades. These programs help inmates develop valuable skills. They can improve their employment prospects upon release. It also contributes to their successful reintegration into society. 
9. Halden Prison – Norway
Our second Norwegian entry on this list is Halden Prison. A lot of people consider this place to be the best prison in the world for good reason. 
Even long-term offenders who've committed atrocious crimes are treated here with humanity. They're housed in decent living quarters with bathrooms, comfy bedding, access to natural sunlight, and televisions.
Halden Prison offers many skill-building classes for its inmates. Besides that, it has a rec room fully stocked with shows, movies, and even video games. In addition, the prison has a gym alongside an actual recording studio where inmates can make and record their music.
10. Cebu Prison – Philippines
Cebu Prison in the Philippines has the unique distinction of being the only Asian prison on this list. While it does not have the best amenities, such as dormitory-like quarters, it does provide inmates with a unique form of prison reform that's made them famous.
You see, Cebu Prison is where all those videos of dancing inmates take place. At first, the dancing started to engage the inmates in physical activity and rehabilitate them.
The dancing program allows inmates to develop creative skills, coordination, and discipline. These skills can be transferable to other areas of their lives. It can also potentially increase their chances of successful reintegration into society. 
However, the prison's unique system gathered worldwide attention and praise over time. It has even reached a point wherein outsiders visit the prison to watch the inmates dance. Once done, it's not uncommon for spectators to have autographs signed.
11. Justice Center Zaanstad – Netherlands
This modern prison in the Netherlands emphasizes humane treatment and resocialization. Inmates have private rooms with a television. They have access to vocational training, education, and recreational facilities.
The prison's modern infrastructure provides staff and inmates with a safe and secure environment. State-of-the-art security systems and technology ensure that the facility operates efficiently. While also prioritizing the well-being and safety of everyone involved.
Justice Center Zaanstad actively collaborates with various organizations and community stakeholders. This includes partnering with employers to provide job opportunities for inmates upon release.
They also involve community members in rehabilitation efforts. By fostering these partnerships, the prison helps create a supportive network. This encourages a smooth transition back into society.
12. Pondok Bambu Women's Prison – Indonesia
Considered one of the best women's prisons in the world. It prioritizes rehabilitation and skills development. Inmates have access to various programs, including handicraft workshops and entrepreneurship training.
Pondok Bambu Women's Prison creates a positive and supportive environment for its inmates. By providing opportunities for personal and skills development, the prison aims to empower women. They help their successful reintegration into society.
The Prison has gained recognition internationally for its effective rehabilitation programs. It is considered one of the best women's prisons due to its commitment to empowering and preparing inmates for a successful life beyond incarceration.
13. Insein Prison – Myanmar
Insein Prison has made efforts to improve living conditions and promote rehabilitation. Inmates have access to education and vocational training programs. As well as recreational activities like sports and gardening.
Insein Prison has prioritized enhancing living conditions for its inmates. Efforts have been made to ensure clean and hygienic facilities. They provide adequate ventilation and proper sanitation, creating a more humane environment.
They take a holistic approach to inmate well-being. Recreational activities such as sports and gardening are also encouraged. These activities promote physical and mental health. They foster a sense of purpose and personal growth among inmates.
These efforts have been internationally recognized and praised by organizations focused on prison reform. The prison sets an example for other correctional institutions worldwide.
The Bottom Line
The best prisons in the world are still prisons. Despite all the amenities they provide, you're still not allowed to walk free beyond their confines. Regardless of where you shall get sentenced, it's best to stay under the law's good graces to avoid any time in prison.
Did you notice that none of the nicest prisons in the world are in the U.S.? That is because prison reform still has a long way to go in the country. Sadly, the United States continues to utilize its thousands of prisons for punishment rather than rehabilitation.
(Related: How Violent is Rikers Island?)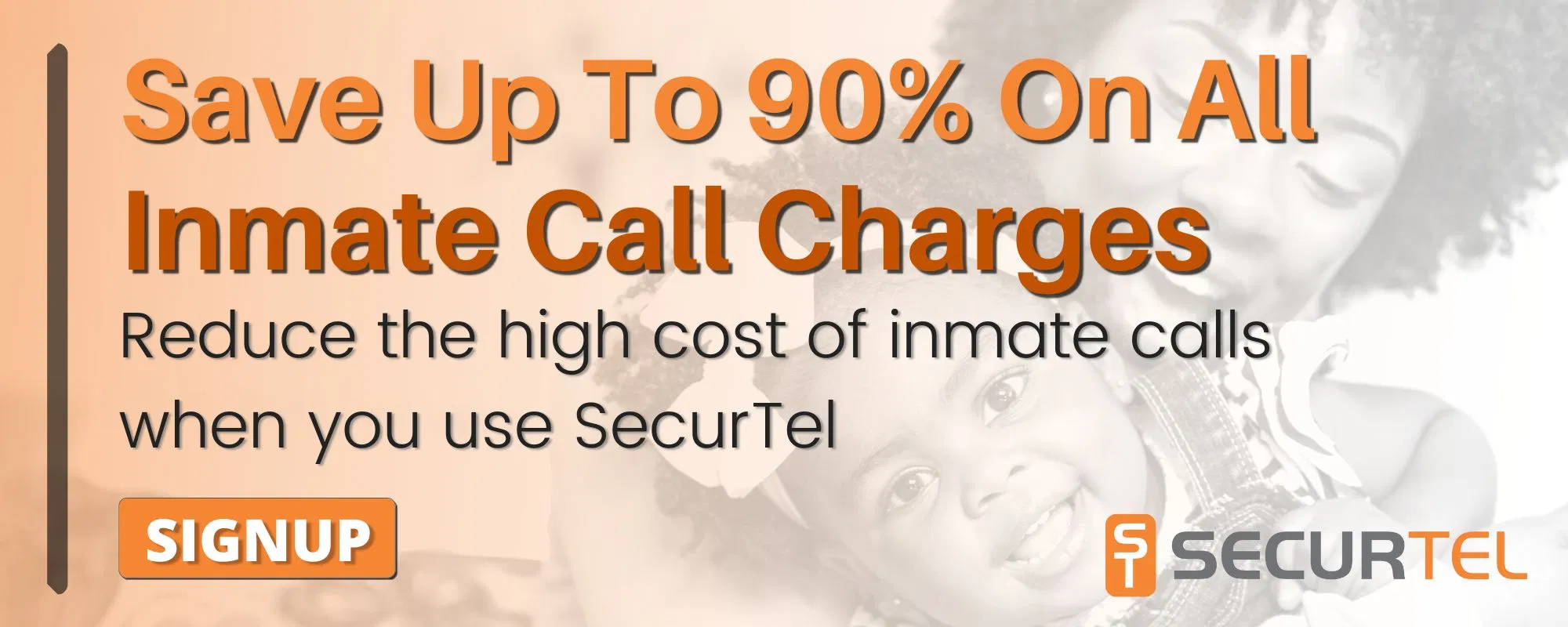 Save 90% Per Minute On Jail Calls With Us
US prisons charge lots of money per minute for long distance inmate calls. The loved ones of inmates are left to pay this bill. For a ten minute phone call you may find yourself paying over one hundred dollars. With SecurTel, you can reduce this charge to a fraction of the cost and only pay the local calling rate. Make calls from across the US or internationally for the local rate and help your family stay connected during a difficult time. Learn more about how to sign up for inmate calls here.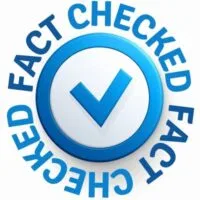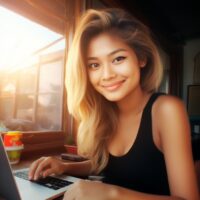 About The Author
Meet Rei Bayucca, an accomplished writer with a passion for exploring a wide range of industries. Through her skilled and thoughtful writing, Rei aims to inspire and educate readers with content that stimulates the mind.