Prison Slang Dictionary From A to Z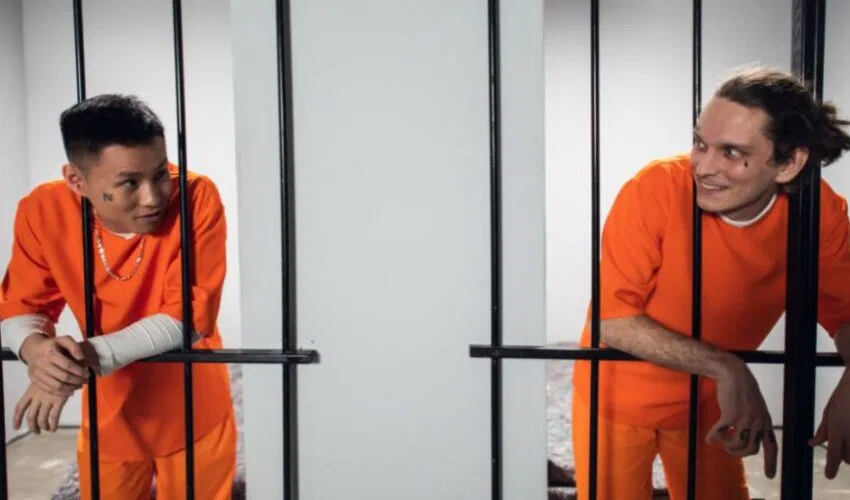 Published August 25, 2023
Cut off from the rest of the world, jails and prisons are a world of their own. Naturally, inmates have developed their own set of idioms and jargon too. We often refer to it as "prison slang." 
Like any form of secret language, deciphering prison slang can be tricky if you've never done time or worked in prison. But no worries. That's what this post is for.
Whether you want to communicate better with current or former inmates or are genuinely curious about prison terminologies, this prison slang dictionary will be helpful.
Prison Slang Words: Background
Prison slang, also known as prison jargon or argot, is a unique language developed within correctional facilities over the years. It serves as a way for inmates to communicate with one another and express their experiences behind bars. This secret language helps create a sense of camaraderie and identity among prisoners.
The origins of prison slang can be traced back to the early days of incarceration. As prisons became more prevalent, inmates began developing slang terms to describe various aspects of prison life. These terms often reflect the prison system's challenges, survival tactics, and social hierarchies.
The Use of Jail Slang
Prison slang is characterized by its coded and specialized vocabulary.  The use of prison slang serves multiple purposes. It allows inmates to communicate discreetly without attracting the attention of correctional officers or other inmates who may not be part of their circle. It also helps establish a sense of belonging and identity within the prison community.
Over time, prison slang has evolved and adapted to the prison system and society's changes. The introduction of new technologies, shifts in inmate demographics, and changes in prison culture have all influenced the development of prison slang.
Understanding prison slang provides valuable insights into the experiences and challenges faced by inmates. It offers a glimpse into the hidden world behind bars and the unique subculture within correctional facilities.
A
AB

–  an initial for Aryan Brotherhood, the oldest neo-Nazi prison gang and organized criminal group

All Day

– a life sentence

All Day and a Night

– a life sentence without parole

Agitator

– an inmate who starts fights just to stir up trouble
B
Backdoor parole

– to die while in prison

Bagman

– someone who has a drug stash or a drug dealer

Bang

– being injected with drugs

Bats

– tobacco

BB filler

– an inmate who is very sick or about to die; a body bag (BB) filler

Bean slot

– the slot in a jail cell door where food is slipped through

Beef

– the crime an inmate is charged with

Bid

– prison sentence

Binky

– a homemade syringe usually made out of an empty pen, eyedropper, and guitar string

Bitch

– any female; an inmate who is deemed too weak or helpless; a submissive

Blues

– a blue-colored prison outfit

Board

– their term for the Board of Parole Hearings, which is responsible for evaluating parole eligibility

Bo-bos

– prison-issued shoes

Bones

– the Dominoes game

Books

– an inmate's money account

Boss

– prison officers or jail guards

Bow

– another term for a life sentence

Brake fluid

– an umbrella term for psychiatric medications 

Brogans

– prison-issued work boots that inmates are required to wear when working

Brownies

– people working in the kitchen (about the brown outfits they usually wear)

Buck Rogers Time

– a parole date that's still very far in the future

Bug

– a corrupt or unreliable prison staff 

Bug juice

– an intoxicating drug or anti-depression medications

Bullet

– a prison sentence that lasts for a year

Bum beef

– a false charge or a wrongful conviction

Bundle

– a small bundle of drugs, cigarettes, or other smuggled stuff

Bunkie

– a cellmate, especially in prisons with dorm-type accommodations

Bunk restriction

– a type of prison punishment where inmates aren't allowed to leave their bunks or cells except for bathroom breaks; also called CTQ or Confined to Quarters

Bunk warrior

– an inmate who intentionally riles up other inmates but won't fight them

Burned

– a term used when all possible appeals are exhausted
C
C-File

– records maintained by prison administration regarding incarcerated individuals.

Cadillac

– coffee with cream and sugar (considered a luxury in prison)

Cadillac job

– an easy work assignment

Cage

– a prison cell

Calpia

– The California Prison Industry Authority, a program in California that engages incarcerated individuals in producing over 1,400 goods and services. These products, from office furniture to clothing and food, are sold to various state agencies.

Catch a ride

– to get high off of someone else's drugs

Catching the chain

– someone who is about to be released

Catnap

– a concise prison sentence

C.C.

– consecutive prison times

CDV

– In Missouri prisons, this means Conduct Violation

Cellie

– a cellmate

Cell Feed

– During a period of a modified program, meals are delivered to your cell instead of going to the chow hall.

Cell Slug

– An inmate who rarely leaves his cell

Chalk

– a type of DIY moonshine made by inmates from ingredients readily available in prison

Check In

– When an inmate requests a PC or Protective Custody 

Cheeto

– an openly gay or transexual inmate

Chester

– someone doing time for molesting a child

Chicano

– an American-born inmate of Hispanic descent

Chicken

– money

Chief

– an inmate of Native American descent

Chit-chat

– a type of corporal punishment initiated by inmates

Cho-mo

– short for "child molester."

Choke sandwich

– a plain peanut butter sandwich

Chow

– meal

Chow Hall

– prison slang for the dining hall

Chrono

– a term used in California prisons. It means documentation in your official file that contains information that can have positive or negative implications.

Count 

– a term used for when the Correction Officer counts the prison population in the early morning, afternoon, evening, and midnight.

C.O. or D.O.

– an acronym for Correctional Officer or Detention Officer 

Clavo

– dangerous contraband

Cowboy

– a prison staff who's new on the job
D
Dance on the blacktop

– to get stabbed by another inmate

Dap

– a form of prison fistbump

Diaper Sniper

– an inmate charged with performing sexual acts on a minor

Diesel therapy

– being transferred to a faraway facility as a punishment for troublesome inmates

Ding Wing

– a prison's psychiatric ward

Dime

– a ten-year prison sentence

Doing the Dutch

– taking away one's own life in prison

Dotted up

– someone with lots of tattoos

Drop a slip

– snitching on another inmate by secretly passing a note to the prison staff.

Drop the soap

– a phrase that means to accidentally put oneself in a vulnerable position (if you drop the soap in a communal prison shower, you will need to bend to pick it up, making you an easy target for sexual assault)

Dry snitching

– telling on a person by loudly talking about what they've done in the presence of a prison staff

Ducat

–These are appointment slips and movement authorizations. It allows prisoners to move within the facility without requiring an escort. In California state prisons, these are pink in color.

Duck

– a gullible or corrupt prison officer who can easily be bribed

Dump truck

– a lazy or overweight inmate
E
Ear hustle

– to eavesdrop on or overhear someone else's conversation

Erasers

– processed chicken

Eyeball

– when someone is sizing you up or gauging you (likely with lousy intent)

Epro

– Earliest possible date of release
F
Fiend

– someone with addiction (could be drugs, alcohol, or even sex)

Fish

– a new inmate

Fishing line

– a contraption made from torn sheets used to pass contraband between cells

Flat time

– a definite prison sentence

Fresh meat

– a batch of new inmates

Free Staff

– Staff members who are not inmates.

Frequent flie

r – someone who's been in and out of prison

Fog Line

– a term used in San Quentin State Prison, which means fog covers a gun tower, and inmates must return to their cells for a head count.

Foxy

– a DIY energy drink similar to Red Bull

Funky

– someone who smells due to bad hygiene habits
G
Gen pop

– short for "general population," where most inmates are held

Getting buzzed

– the act of getting a prison tattoo

Getting hit

– to get punished with a longer sentence by the parole board

Ghetto penthouse

– the top tier of a cell block

Grapes

– rumor or gossip

Green

– money (about green dollar bills)

Green light

– to permitted to kill a member of a rival gang

Grey shirt

– another term for a correctional office (about to their grey uniform)

Good Time

– Time off for good behavior or sentence reduction due to good behavior.

Going psych

– someone showing signs of a mental disorder

Gump

– a homosexual prisoner
H
Has the keys

– an inmate who calls the shots in a gang or group

Heatwave

– getting a lot of unwanted attention due to the action of someone from your group or gang

Hold your mud

– to not snitch on someone despite being under threat

Hole/The Hole

– solitary confinement

Hooch

– a DIY alcoholic drink made from sugar, fruits, and yeast that's fermented in a plastic bag or airtight container

Hoop

– hiding contrabands in one's bodily cavities

Hot one

– a murder charge

House

– another term for a prison cell
I
Iced

– the act of killing a fellow inmate or prison guard

Institutional 9

– a prison staff that inmates find attractive due to constant proximity

In the car

– agreeing to participate in a plan

In the cut

– hiding in an area with no security cameras and not seen by prison guards.

Items

– a snack or anything from the commissary that can be traded within the prison

Iron pile

– another term for weightlifting equipment
J
Jackbook

– magazines or any reading material that has pictures of women (could be pornographic or not)

Jacket

– a rap sheet; an inmate's information file including any previous crimes; an inmate's reputation in prison

Jack Mack

– canned fish from the prison commissary that can be used as prison currency and is often traded among inmates

Jackrabbit Parole

– the act of escaping from prison

Jail

– to behave appropriately while in pristo to avoid getting in trouble

Jailhouse Lawyer

– an inmate who likes to give unqualified and often misleading legal advice; someone who assures other inmates of a positive legal outcome even if it isn't likely

J-Cat

– an inmate exhibiting weird behavior stemming from drug addiction or mental health issues

Jit/Jitterbug

– a loud, big-mouthed inmate who likes to gossip and cause trouble

Juice Card

– an inmate's influence or relationship with a prison guard or another 

June bug

– a weak-willed prisoner controlled by or considered a slave by other prisoners
K
Keister

– to smuggle contraband by hiding it inside one's anus

Keys

– an inmate serving the longest sentence in a pod and is responsible for the pod's gang; someone who "holds the keys."

Kickstand

– Life sentence (from the "L" shape of a bike's kickstand)

Kin/Kinfolk

– an inmate identified as African American

Kite

– a contraband letter or note passed in secret to other inmates

Kitty Kitty

– often used by males inmates to refer to a female correctional officer

Kung Fu Joes

– prison shoes that are of poor quality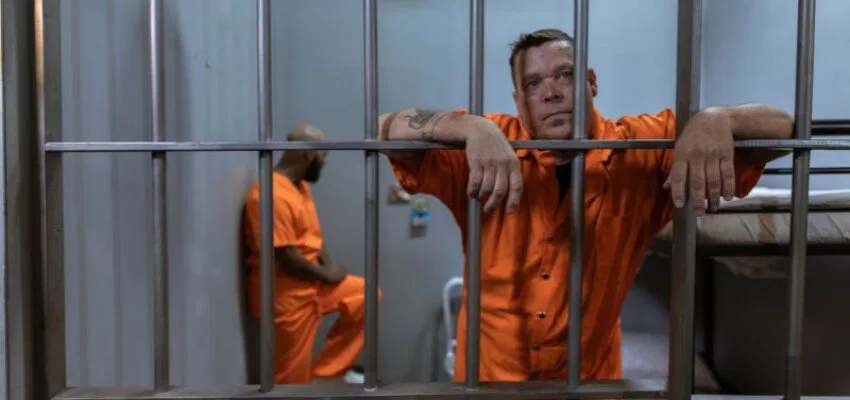 L
Lameduck

– a weak inmate standing alone in a prison courtyard

La Raza

– a Mexican inmate with no gang affiliation in a facility with heightened gang activity

LOC

– a form of punishment for "Loss of Commissary."

Lockdown

– the confining of prisoners to their cells when there are riots, escape attempts, or any disturbances

LOM

is a prison punishment for "Loss of Personal Mail."

Longjohn

– a free person having relations with an inmate's wife

LOR

– A kind of prison punishment for "Loss of Recreation."

L-WOP

– stands for "Life Without Parole."
M
Malinger

– to walk at a slow pace

Mando

– short for "mandatory."

Meat Wagon

– an ambulance that carries sick or dead inmates out of prison

Modified Program

– Alterations in the daily schedule may occur due to safety and security concerns, medical quarantines, or staffing shortages.

Mofonggo

– a prison meal made up of instant rice, ramen, chips, mackerel, and pre-wrapped sausages sprinkled with seasoning

Molly Whopped

– to get beaten up in a fight; it could also mean beating someone up during a fight.

Monkey mouth

– a talkative but uninteresting inmate

Monster

– refers to AIDS or HIV
N
Netted Up

– an inmate who's had a mental breakdown

New Booties

– first time inmates

New Jacks

– correctional officers who are new to the field

Nickel

– a five-year prison sentence

Ninja Turtles

– prison guards wearing their riot gear

No smoke

– to follow a staff's orders without objection or resistance
O
O.G.

– stands for "original gangster"; it can also mean older inmate

On Paper

– it can mean either parole or probation

On the Bumper

– trying to get in on a deal or a plan

On the Count

– a call for prisoners to line up for a head count

On the Door

– preparing to leave a prison cell (for meals, recreation activities, etc.)

On the River

– time spent in Louisiana State Penitentiary, which the Mississippi River surrounds on three sides, hence the term.

Outcount

– An inmate who was not in his cell during the "count" because they have permission to be in an education class, the kitchen, or the hospital.
P
P.C.

– stands for "Protective Custody."

Peckerwood/Wood/Woodpecker

– a white inmate

Peels

– refers to the orange jumpsuit uniforms inmates wear in some facilities.

Permanent Pocket

– another term for anus

PIA

– a shorter term for "Calpia," the California Prison Industry Authority

Prison Wolf

– an inmate who identifies as straight but engages in sexual activities with other male inmates

Pruno

– homemade alcohol made from fermenting fruit, bread, and anything with sugar

Pumpkins

– another term for new inmates; gang members who were beaten so severely that their heads swelled up to resemble a pumpkin

Punk

– a weaker inmate forced to become a sex slave by another inmate in exchange for protection from other inmates
Q
Quiet time

– the period after the evening count but before the cells are locked for the night
R
Rabbit

– someone who has tried to escape before or is planning to

Rat

– an inmate who informs prison officials about other inmates' illegal activities; also called a "snitch."

Ratchette

– a term inmates use to refer to a nurse

Rank

– an inmate's status based on the length of their prison sentence or previous prison stints

Rec

– short for recreation, the time of the day when inmates leave their cells to exercise or play games

Red

– someone with red hair (can be an inmate or prison staff)

Ride Leg

– to suck up to prison staff to get preferential treatment or favors

Ride with

– to do something for a fellow convict, including sexual favors in exchange for protection, contraband, or commissary items

Road Kill

– cigarette butts brought back to the prison facility by inmates working on location. The collected tobacco is then rerolled with toilet paper.

Robocop

– a prison guard who doesn't let any infraction go unpunished, even minor ones
S
Sancho

– a term similar to "Longjohn"

Shakedown

– the time prison staff inspect cells for contraband

Seg

– short for "segregation"; solitary confinement

Shank/Shiv

– an improvised knife often used to stab another inmate

Shot out

– an inmate showing symptoms of drug withdrawal

Skid-bid

– a concise prison sentence (from the act of quickly turning around where the doer leaves skid marks)

Sleep on Steel

– to sleep without a mattress or pillows because they're confiscated, often as a punishment

Slop

– a bland-tasting tomato-based prison meal made mostly of vegetables

Slug

– an inmate who rarely ventures out of their prison cell

Snuffed

– to murder someone; someone who has been murdered

Stainless Steel Ride

– the death penalty by lethal injection

Store

– another term for commissary

Stress Box

– refers to the prison pay phone
T
Take flight

– To start a fight with another inmate; to attack another inmate using fists.

Three knee deep

– to stab someone but not deep enough to kill them (often done as a warning)

Ticket

– a disciplinary report

Ticket master

– a prison guard who is fond of or known for writing tickets

Time to feed the warden

– to go to the bathroom

Torpedo

– an inmate chosen by a prison gang leader to beat another inmate, often as punishment for breaking gang rules 

Toochie/Tuchie

– a type of synthetic marijuana popular in prison because it can't be detected in urine

Trips

– hallucinogens, often referring to the peyote buttons typically used by Native American inmates

Turtle suit

– a padded dark-colored suit similar to a straight jacket but with hexagonal patterns- is often used to prevent suicide.
U
UA

– Urinalysis (often conducted to test for drug use in inmates)
V
Vampire

– Inmates who make their opponents bleed during a fight

VIC

– short for "victim," often used to refer to an inmate who another inmate victimizes

Viking

– an inmate who's so lazy, they can't even be bothered to clean their living space

Violated

– to be sent back to prison for violating parole or probation

Violators

– repeat offenders who are regulars in the prison system
W
Wham Whams

– sweet treats; cookies and candies

Wolf Tickets

– false promises

Wall (The)

– a designated area where inmates fight or are beaten by other inmates, usually away from security cameras and prison guards
X
X'd Out

– a prisoner who's marked for "elimination" by a rival gang; someone whose days on the yard are numbered
Y
Yard

– a fenced area for outdoor recreation
Z
Zoom zooms/zoo zoos

– sweet treats like candies and cookies
Prison Terms: Numbers
12/12

– serving the full prison sentence (no parole)

13 ½

– 1 judge, 12 jurors, ½ chance

5150

– someone who's not mentally competent enough to stand trial

60/180

– slang for marijuana because the penalty for being caught with marijuana is 60 days in confinement and a 180-day loss of good time per incident.
Wrapping it up
The world of prison slang is a fascinating and complex one. Prison slang is a powerful communication tool, allowing inmates to connect with each other, establish a sense of belonging, and maintain a level of secrecy. It reflects the social hierarchies, survival tactics, and shared experiences behind bars.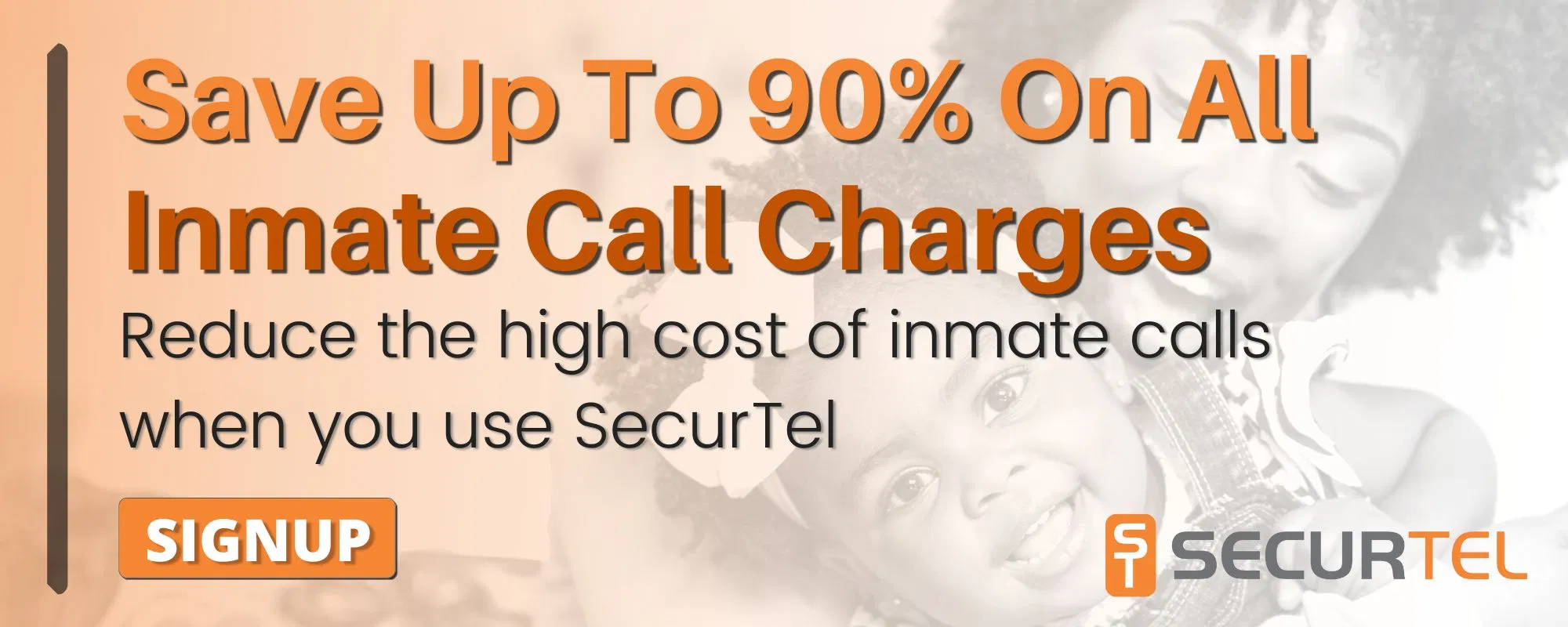 Save 90% Per Minute On Jail Calls With Us
US prisons charge lots of money per minute for long distance inmate calls. The loved ones of inmates are left to pay this bill. For a ten minute phone call you may find yourself paying over one hundred dollars. With SecurTel, you can reduce this charge to a fraction of the cost and only pay the local calling rate. Make calls from across the US or internationally for the local rate and help your family stay connected during a difficult time. Learn more about how to sign up for inmate calls here.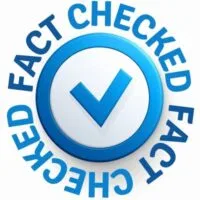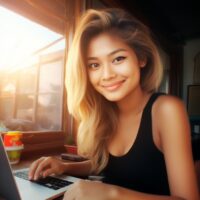 About The Author
Meet Rei Bayucca, an accomplished writer with a passion for exploring a wide range of industries. Through her skilled and thoughtful writing, Rei aims to inspire and educate readers with content that stimulates the mind.